Date
27-28 September 2018
4th European Cabin Service Conference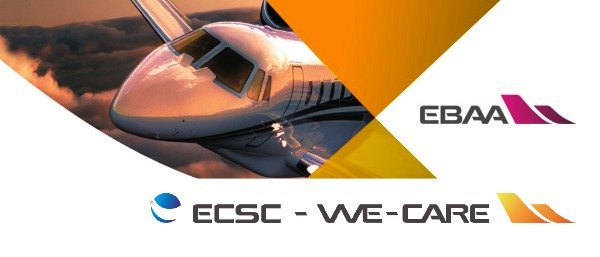 Are you ready for the only European conference which brings together cabin crew, caterers, and pilots from around the world? Save the date and join us for the 4th European Cabin Service Conference – a two-day event to network and learn about best practices in the industry. Stay tuned for more information!
In collaboration with WE-CARE
An important milestone for this 4th edition will be the continuation of the EBAA WE-CARE project. It is a new platform in co-operation with the ECFAC, designed to link cabin attendants and operators, standing for Worldwide EBAA – Cabin Attendants Resources and Expertise.
Our aim is to offer EBAA Operator Members a place where to find pre-selected, professional, trained and experienced Corporate/VIP Cabin Attendants, whether it is on short notice for a specific flight, for a temporary replacement or for a scheduled long-term mission.
Already interested? For more information please contact
Christine Mairesse we-care@ebaa.org or cmairesse@ebaa.org
Vivien Parcinski, ECFAC
This conference is always jam-packed with outstanding programs from all directions that are important to cabin crew. Truly setting a new standard for what it means to be a qualified cabin crew member

Paula Kraft

, President/Founder of Tastefully Yours Catering Founder of DaVinci Inflight Training Institute