Press release
May 2016: About EBACE 2016
Background Information
EBACE continues to grow in significance and size for 2016 Business aviation offers the unparalleled ability to link communities and companies around the world, connecting entrepreneurs to opportunities in North America, Europe, and across the globe.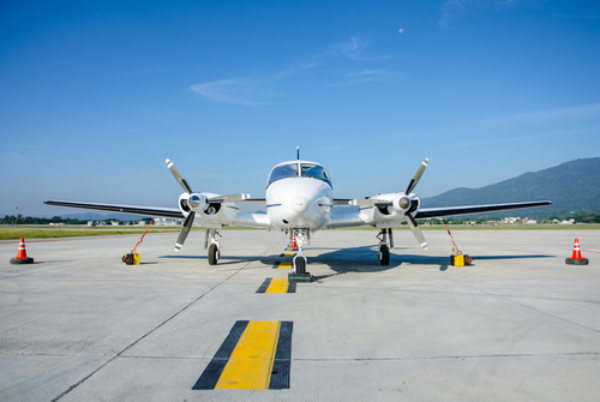 That reality, in a nutshell, is the rationale behind the European Business Aviation Convention & Exhibition (EBACE) – now in its 16th year – an event which showcases the size, significance and diversity of the specialized industry that is business aviation.
EBACE2016 is shaping up to be one of the most exciting ever, with several highlights planned to build on last year's successful 15th anniversary event.
Jointly sponsored by the National Business Aviation Association (NBAA) and the European Business Aviation Association (EBAA), and taking place at Geneva's Palexpo convention center and the adjacent Geneva Airport, EBACE continues to be a must-attend show for business leaders, innovators, flight-operation professionals and nearly anyone else who recognize the potential in a business aircraft, and want to see first-hand the latest in aircraft design and technology.
Throughout its history, EBACE has provided a convenient opportunity to view a wide array of aircraft and aviation products in a single location, and the show often hosts a wide variety of exciting announcements for new products and features.
Attendees will find new products, announcements, information and networking opportunities on the exhibit floor and at the aircraft display. Providers of products and services exhibiting at EBACE include those focusing not only on the manufacturing of business aircraft, but also propulsion systems, avionics and inflight passenger communications systems.
Also exhibiting at EBACE will be internal and external aircraft completion providers, as well as personnel in highly-specialized fields including aircraft maintenance; transactions, including billing, selling, and finance; regulatory agents; fueling services; and flight department operations and management. EBACE also provides an important venue to continue the vital dialogue between regulatory authorities and business leaders in the region about the benefits of business aviation.
EBACE2016 will feature an impressive roster of speakers from across the European aviation and regulatory spectrum, who will offer their thoughts about the state of business aviation across the continent.
Confirmed opening general session speakers include Bernard Kouchner, French politician, physician and co-founder of Médecins Sans Frontières and Médecins du Monde; Bassim Haidar, group founder and CEO of Channel IT Group; and Patrick Ky, executive director of the European Aviation Safety Agency (EASA).
EBACE2016 will also include a variety of high-quality education sessions focused on issues of particular importance to those utilizing business aviation in Europe, and beyond.
Forums scheduled for EBACE2016 include discussions about initiatives already underway to address the role of business aviation in reducing aircraft emissions; the use of satellite-based technologies to make the industry safer and more efficient, particularly when operating from small community airports utilized by business aircraft; and methods to attract and promote the skilled workforces that business aviation flight departments need in order to succeed.
The Inspiration Zone will also return to the exhibit floor for EBACE2016, highlighting important topics including the work of women in aviation, as well as young professionals' networking events to help business aviation experts in the region expand their career skills.
As recognition for the contributions of business aviation has increased throughout the European continent, so too has EBACE grown to become one of the world's premier aviation events.
The inaugural EBACE in 2001 featured approximately 200 exhibitors, and 30 aircraft on static display. By comparison, EBACE2015 drew nearly 500 exhibitors, and nearly 60 aircraft on display, with attendees from more than 100 countries across the European region and beyond. This year, the footprint for the show – as measured by square footage for exhibitors and the static display of aircraft – is the largest it has ever been.
Although business aviation continues to face a variety of economic and regulatory challenges across Europe and around the globe, the region also offers a promising marketplace for business aviation.
The steady growth of EBACE demonstrates the relevance of business aviation in Europe, and without a doubt, attendees at EBACE2016 will be impressed by the number and quality of aircraft on static display and wide variety of vendors on the exhibit floor.
About EBAA
Founded in 1977, EBAA aims to promote excellence and professionalism among our Members to enable them to deliver best-in-class safety and operational efficiency, whilst representing their interests at all levels in Europe, to ensure the proper recognition of business aviation as a vital part of the aviation infrastructure, supporting local and national economies. The Association is a founding Member 3 of the International Business Aviation Council (IBAC), through which Members' interests are represented at the International Civil Aviation Organization (ICAO).
EBAA deals with challenging issues such as the Single European Sky, environmental issues including Emission Trading, the European Aviation Safety Agency (EASA) rulemaking process including Fees and Charges, Security and Access to Airports and Airspace. National Associations that are Full Members of EBAA include: BBGA (British and General Aviation Association), EBAA France, EBAA Switzerland, GBAA (German Business Aviation Association), IBAA (Italian Business Aviation Association), MBAA (Malta Business Aviation Association), NAOA (Norwegian Aircraft Operators Association) and RUBAA (Russian United Business Aviation Association).
About NBAA
Founded in 1947 and based in Washington, DC, the National Business Aviation Association (NBAA) is the leading organization for companies that rely on general aviation aircraft to help make their businesses more efficient, productive and successful. The association represents more than 10,000 companies and provides more than 100 products and services to the business aviation community, including the NBAA Business Aviation Convention & Exhibition, the world's largest civil aviation trade show. Learn more about NBAA at www.nbaa.org.