The European Business Aviation Association (EBAA) is recognized as the leading voice for business aviation in Europe. EBAA's 715 members enjoy the benefits of our wide-ranging expertise and strategic role in European and international decision making.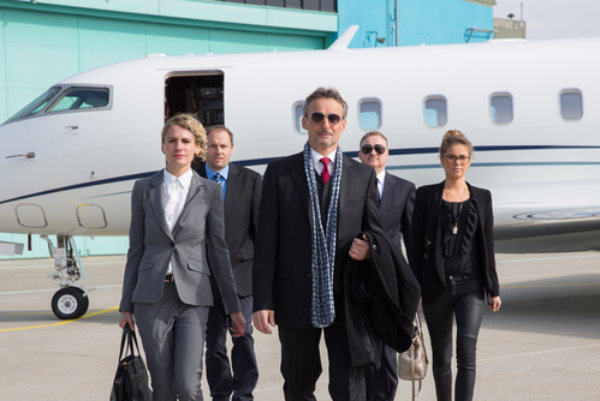 MEMBER BENEFITS
EBAA is at the heart of business aviation. Members can access a wide range of tools and services to advance their business and achieve growth, including:
Best practices guides and codes of conduct
Be a part of our 'Expanding Horizons' communications campaign
Policy papers, industry surveys and commissioned reports with current data and statistics
Updates on key developments within the European and international regulatory environment, and important operational changes that affect your business
A "Traffic Tracker" monthly analysis of business aviation traffic trends
The "EBAA Bulletin" bi-weekly newsletter on key activities and events
Member contact information for networking among the "Who's Who" of European business aviation
WHY BECOME A MEMBER?
The European Business Aviation Association can facilitate the growth, success and profitability of your corporate or commercial operation. EBAA:
Represents and safeguards your interests at regional, national, European and international levels
Advocates and communicates on your behalf, including regulatory and legislative updates
Facilitates access to industry experts who can assist you with the many technical and operational issues facing the business aviation community
Helps you share best practices and adopt the highest standards in the industry, for all business aircraft – from the smallest turboprop to the largest corporate airliner
Offers unparalleled networking opportunities by hosting high-profile industry events such as EBACE, regional forums and educational workshops
REPRESENTATION: strength in numbers
When we cooperate together, the business aviation industry is stronger.
EBAA serves as a representative, to monitor and influence regional and international regulation that affect operations and business for its members.
EBAA is also a founding member of the International Business Aviation Council (IBAC), which holds permanent observer status with the International Civil Aviation Organization (ICAO), the UN Specialized Agency for aviation matters. Through IBAC, EBAA ensures  your interests are represented and protected on an international level.
REGULATORY UPDATES AND ADVOCACY
EBAA tracks regulations and legislation that impacts business aviation.
As the collective voice of business aviation recognised by the European Authorities, EBAA ensures that business aviation's interests in Europe are represented during legislative processes. EBAA experts monitor and the regulations drafted by the European Institutions and advocate for your position on the matters that concern the industry most:
Achieving smart security rules fit for purpose
Ensuring industry standards are truly standard internationally
Making the banishment of illegal flights a top EU priority
Making sure environmental measures are fair and affordable
ACCESS TO INDUSTRY EXPERTS
The crew at EBAA includes experts in the field of airport access and operations, flight time limitations, security, the environment, European Affairs and other rules and regulations that could affect your business.
We are former pilots, flight attendants, industry owners and operators, all with a passion for aviation and for our work. Read more on our Staff page
BEST PRACTICES: ensure your business is state-of-the-art
EBAA offers members guidance materials and workshops to help them build and maintain compliant, effective, world-class operations. This includes:
The Secretariat works on the EU-project Single European Sky ATM Research (SESAR), the technological pillar of the Single European Sky. SESAR 2020 focuses on research and innovation, with funding opportunities available for members. If you'd like to learn more about our work with SESAR, feel free to contact us.
The Carbon Offsetting and Reduction Scheme for International Aviation (CORSIA) to help EBAA members meet the business aviation commitment and legal reporting requirements on climate change goals by 2020. Learn more.
NETWORKING EVENTS: build your network for more opportunities
One of the values of being an EBAA member is access to events, and in 2017 we held more than 16 different types of events, including:
European Business Aviation Conference & Exhibition (EBACE): Europe's premier forum for the business aviation community to network, learn about top products and services, and meet face-to-face with European regulators and government officials.
Seminars, Regional Forums and safety workshops year-round
AIR OPS Europe, a learning and sales event for business aviation ground handlers, airports and FBOs from Europe and beyond.
The European Cabin Services Conference, attracting cabin crew, caterers and pilots, who are all now on our network WE-CARE.
Improve your business, expand your network and raise your voice.