European Aviation Safety Agency
EBAA is actively involved in the regulatory activities of the European Aviation Safety Agency (EASA), contributing to working groups to ensure all operators enjoy a performance-based, coherent, fully harmonised set of rules at the European level.
One example of EBAA's work with EASA is the 2017 proposed amendments from the rulemaking groups. EBAA consolidates feedback to the amendments from its members, analyses and refines them to contribute to the EASA consultation.
Flight Time Limitations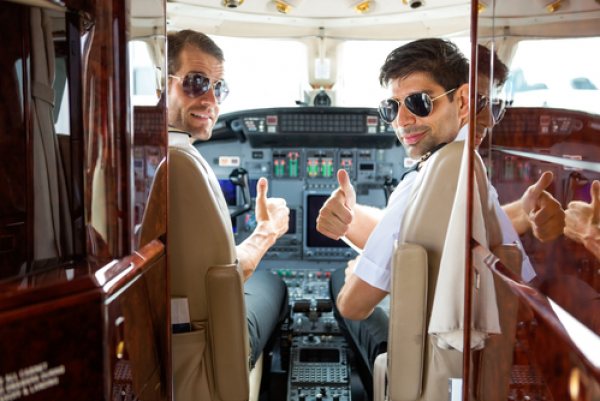 EBAA is also involved in the Flight Time Limitations (FTL) debate. FTL are designed to avoid crew fatigue and protect flight safety. Since the 1944, pilot fatigue due to long duty hours and insufficient rest has been identified as a risk to the safety of air operations.
To avoid pilot fatigue and prevent the risk to flight safety, FTL rules were developed by the EU and ICAO. EBAA advocates for FTL rules and regulations based on science, and, for its members to implement robust fatigue risk management at company level, to ensure passengers' safety.
EBAA will soon release a Fatigue Risk Management System (RMS) for business aviation operators.
Safety Management Systems (SMS)
Safety Management Systems (SMS) represent a systematic, explicit and comprehensive process for managing risks to safety. A successfully developed and implemented SMS will ensure that safety is integrated into all management systems including operational, maintenance, financial and human resource management.
International standards specify requirements for an SMS that includes an Emergency Response Plan (ERP). EBAA has developed an ERP Guidance Manual, available to all business aircraft operators. Non-members can order a copy for €800, while members benefit from a €500 discount.
INTERNATIONAL STANDARD FOR BUSINESS AIRCRAFT OPERATIONS (IS-BAO)
The International Standard for Business Aircraft Operations (IS-BAO) is a code of best practices designed to help flight departments worldwide achieve a high level of safety and professionalism. Read more (LINK TO IS-BAO).
EBAA safety events
EBAA hosts regular workshops on SMS and ERP. In addition, EBAA organises an Annual BizAv Safety Conference. This is the premier event for aviation professionals in Europe, to address the critical elements related to safety management, learn best practices, analyse case studies, discover the latest technology, and upscale their safety expertise.