Industry update
Empowering the next generation: EBAA's initiatives to foster university students engagement in Business aviation
EBAA's commitment to building the backbone of Business aviation's future workforce moves steadily ahead, bringing exciting Business aviation modules to motivated international students across Europe.
Since 2020, EBAA has been dedicated to bridging the knowledge gap among students, whether they are specialised in aviation or not, who often have limited awareness of the Business aviation industry and the opportunities it presents. The first half of 2023 witnessed a series of educational initiatives in collaboration with the European national Business aviation associations, combining existing programs with new and exciting ventures.
ENAC – Ecole Nationale de l'Aviation Civile (Toulouse – France) : 20-24 February 2023
One notable achievement in 2023 was the successful collaboration between EBAA and EBAA France at the renowned Ecole Nationale de l'Aviation Civile (ENAC) in Toulouse, France. For the second consecutive year, ENAC hosted a week-long Business aviation module where lectures were delivered, exclusively in English, by industry experts from the French Business aviation sector and EBAA France members. This year's module attracted around 40 postgraduate students specializing in Air Transport Management and Airport Management.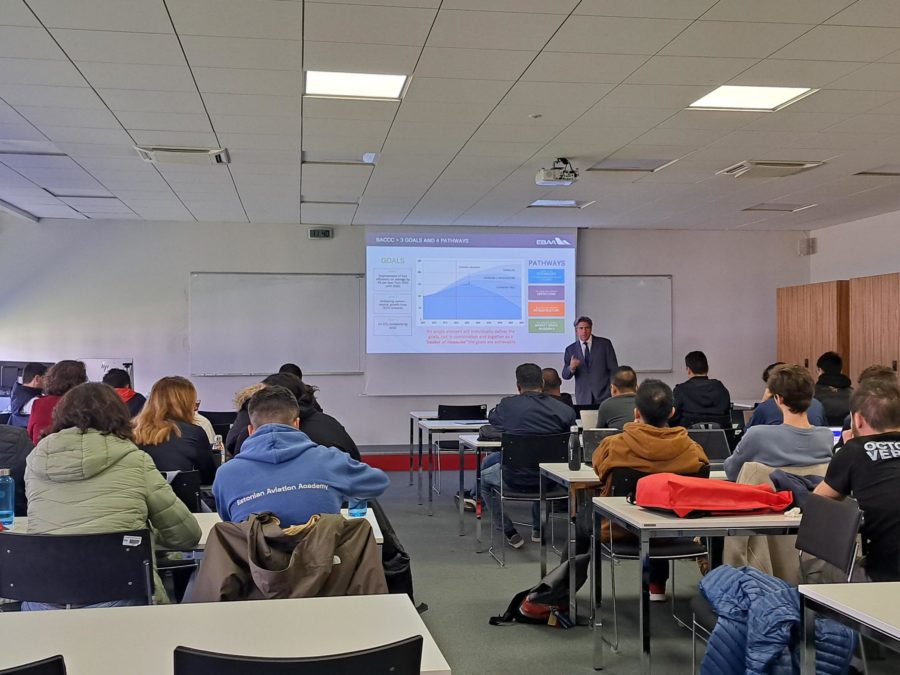 To culminate the program, the students had the opportunity to visit the Dassault Falcon Final Assembly line in Merignac, France. Given the resounding success, this module is set to continue in 2024 and beyond.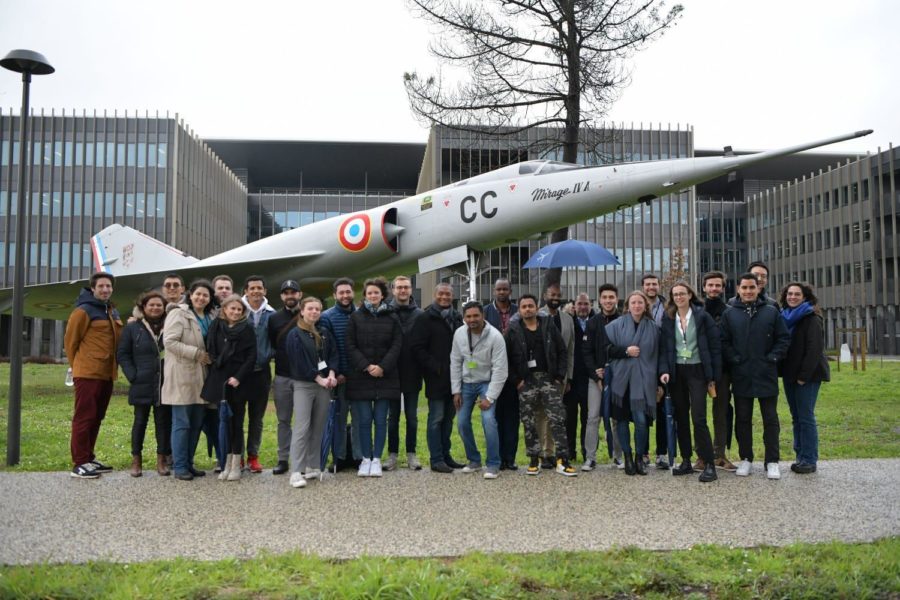 Cranfield University (United Kingdom) : 8-10 March 2023
Building on the success achieved in France, EBAA collaborated with the British Business and General Aviation Association (BBGA) to introduce a first-of-its-kind module on Business Aviation at Cranfield University, one of Europe's premier aeronautical universities.
For 3 days, prominent figures from the British Business aviation industry and BBGA members delivered lectures to an audience of approximately 25 postgraduate students specialising in aviation.

The module concluded with an engaging open panel discussion held in the University Grand Auditorium, providing a platform for students from various disciplines to exchange ideas with the panellists. Encouraged by its success, this module will also continue in 2024 and beyond.

University of West London (United Kingdom): 25 April 2023
Recognising the importance of engaging a broader student audience, EBAA and BBGA participated in a workshop held at the University of West London (UWL) where representatives from the EBAA, BBGA, TalentView, the UK Civil Aviation Authority, and UWL Professors gathered. This workshop assessed the Business aviation industry's current standing, analysed its broader influence on society and explored potential employment opportunities for UWL students. This concerted effort to reach a broader student audience exemplifies EBAA's commitment to cultivating interest in Business aviation among a wider range of students.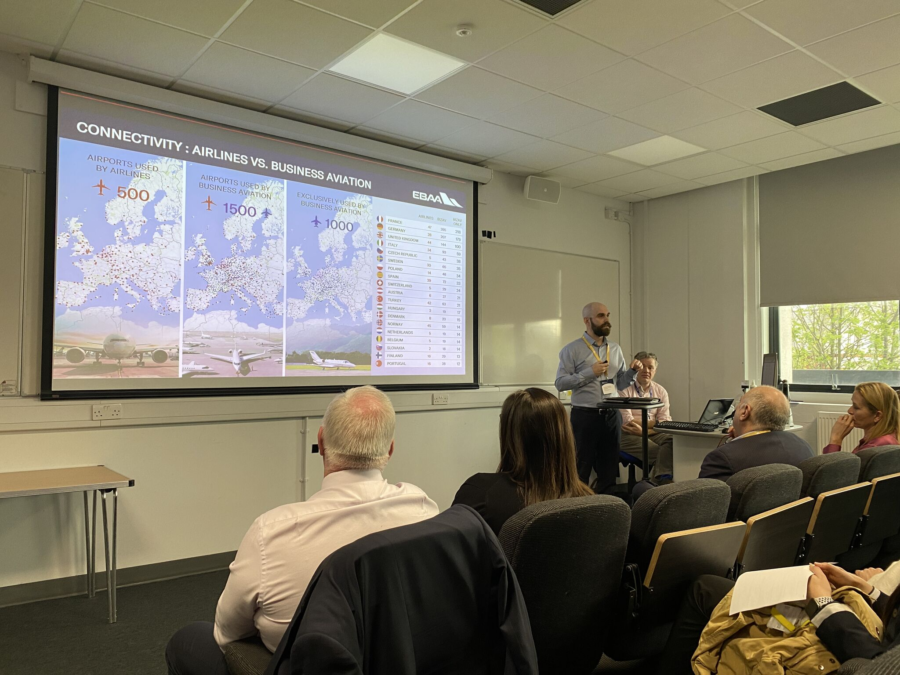 EBACE 2023 (Geneva – Switzerland)
As a longstanding tradition, the third and final day of EBACE featured a dedicated Career Day, providing high school and university students from across Europe with free access to the event and the opportunity to engage with business aviation professionals. Around 150 students registered for this day and a specific programme was defined for them. More information on https://ebace.aero/2023/events/career-day/

Our Plans for 2024 and Beyond
Looking ahead to 2024 and beyond, the EBAA team is formulating a European strategy for Business aviation education. The objective is to increase coordination among various existing educational programmes to cater for Business aviation specific educational needs, and further involve EBAA members in shaping the future of the industry.
Moreover, through CEBAA (the Council of European Business Aviation Associations), EBAA initiated discussions with other European Business aviation associations, all of which have shared the same interest for educational programmes at a national level.
Different levels of progress have been made and more information will be unveiled in 2024.