Membership Advantage
The EBAA Membership Advantage programme allows selected members to offer specialised or discounted services directly and exclusively to EBAA members.
Find out more on the select discounts available to EBAA members here. Bringing together a family of more than 700 Business aviation companies, EBAA allows selected members to offer specialised or discounted services directly and exclusively to EBAA members. Please find below the discounts available to our members.
To join the programme or find out more, write to membership@ebaa.org.
Evolution Markets Corporate Environmental Solutions – 10% discount on your carbon footprint report
Founded in 2000 under the motto "Saving the Planet, One Trade at a Time", Evolution Markets has established itself as a key player in the carbon transition for large corporations.
Today Evolution Markets engages multiple stakeholders in extending its offer with the launch of Evolution Markets Corporate Environmental Solutions. Their aim is to meet the needs of local authorities, small and medium-sized companies, large groups, and associations in their transition to a low carbon future, meeting individual and collective Net Zero ambitions. In the market, their experts guide customers and partners throughout the journey with credible tailor-made business-focused solutions.
Their solutions integrate carbon emissions measurement across the value chain, greenhouse gas (GHG) reporting, reduction and offsetting through the purchase of renewable energy certificates, carbon credits or removals.
Evolution Markets offers a discount of 10% on their greenhouse gas reporting (carbon reporting) for EBAA members.

Wardynski & Partners  – 20% discount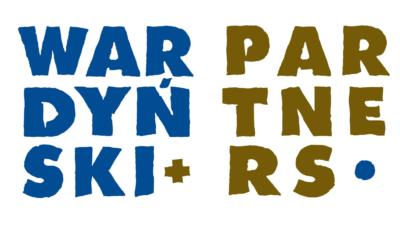 Wardunski & Partners focus on their clients' business needs, helping them find effective and practical solutions for their most difficult legal problems. They offer a broad range of legal services to businesses in the aviation industry, including carriers, airports, aircraft and aircraft part manufacturers, as well as aircraft leasing companies.
For EBAA members Wardynski & Partners offers a 20% discount on their standard rate.
WINGX – 15% discount
WINGX is a data analytics and consulting company which provides actionable market intelligence to the global aviation industry. WINGX services include: Online Dashboards, Market Insight Reports, Customised Research, Strategic Consulting, Market Forecasts and Surveys. WINGX customers include aircraft operators, airframe, engine and avionics OEMs, airlines, maintenance providers, airports, fixed based operators, Satcom providers, fuel providers, legal advisors, leasing companies, banks, regulators, investors and private jet users.
As part of the EBAA member advantage programme WINGX is offering 15% discount on selected products.

AeroEx – 25% discount
AeroEx GmbH is a Swiss-based aviation regulatory compliance consultancy group. They support the international aviation community to ensure compliance with EASA aviation legislation and other relevant aviation regulations as well as international industry standards. Offers include audits and assessments, software solutions, compliance monitoring, documentation compliance checks, project management, training and workshops, SMS, IS-BAH and IS-BAO audits, manuals incl. tailoring, and interim management.
As part of the EBAA member advantage programme they are offering an exclusive 25% discount on selected products and 10% discount on compliance support services.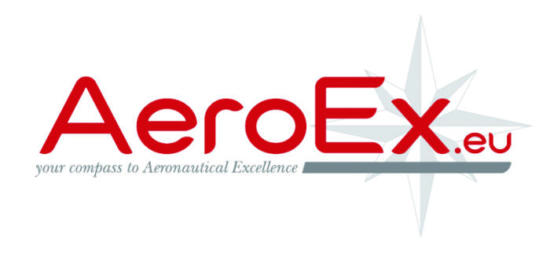 FCC Aviation – 20% discount
Compliance support service for the Italian Aero Taxi Tax: FCC Aviation can help you achieve full compliance with the Decreto Legge 6 December 2011 and reduce the penalty (that you might have received from the Guardia di Finanza) by up to 90 per cent.
EBAA members get a 20% discount on this service.

Skylegs – Starter pack
Skylegs offers an automated closed-loop-system which assures that your flight operations are run as lean as possible. The Skylegs platform integrates everything which is needed for your operations into one central place and makes communication to the stakeholders easy, so you can focus on expanding your business. Skylegs offers a starter pack with one month free of charge for all EBAA members.

PNR GO – 15% discount
PNR GO is a solution that covers flights to all key Member States of the European Union and supports automated PNR data submission for your flights in line with the applicable regulations. PNR GO offers EBAA member a permanent 15% discount for any subscription plan and an exclusive prepaid plan for EBAA member only with automatised registration process.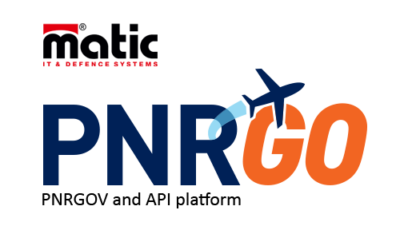 Krimson – 15% discount
Krimson is a trusted provider of aviation solutions in Africa, offering everything from handling supervision to charter and leasing. They offer reduced rates to EBAA members on flight support fees in Ethiopia as follows, 10% on adhoc requests and 15% for contract agreement holders.
Martyn Fiddler Aviation – 10% discount
Martyn Fiddler Aviation offers services relating to the EU importation, exportation, and temporary admission of clients' aircraft. And its aircraft ownership team has worked solely on aviation transactions since 2006. They also deal with revenue and customs officials in the EU and are practised in finding practical and realistic business friendly solutions for customs and VAT issues. EBAA members receive a 10% discount on Martyn Fiddler Aviation services.

International Flight Operations Academy – 10% discount
The Swiss-based International Flight Operations Academy GmbH focuses on providing access to world-class quality training and professional development services for aviation organisations.
They provide Flight Dispatch / Flight OperationOs fficers training, Dangerous Goods Training and Aviation Sustainability Training, and Aviation Consulting  Services.
Their CBTA training program is designed to ensure that aviation personnel is provided with the required competencies to safely and effectively carry out their assigned duties and responsibilities. We ensure that these professionals reach their highest level of operational capabilities to cope with predictable and unforeseen situations in the context in which their job is performed.
 As part of the EBAA member advantage program, International Flight Operations Academy offers an exclusive 10% discount for a package of 5 days of training or more.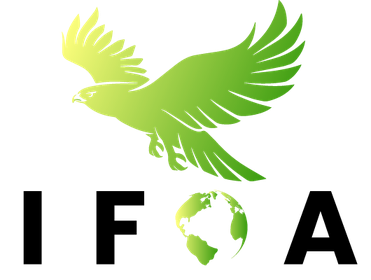 Drivania – 10% discount
Drivania was founded in 2001 with the aim of providing private passenger transportation by means of chauffeured car services, offering a 10% discount on all Chauffeur services.
They have been constantly evolving since the beginning in order to adapt to industry needs and, above all, to new technologies. They commercialize the use of a fully-automated online booking system that allows users to book rides instantly for thousands of cities around the world while viewing vehicle availability in real-time.
They have a young, dynamic and international team of professionals who work hard to offer quality customer service, technical support and commercial assistance. Their professional drivers have years of experience. Customers expect the highest service levels, and we are committed to making them a reality.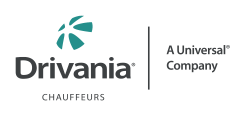 VAT IT – 25 % discount
VAT IT is global VAT and Mineral Oil Tax reclaim and compliance firm that assists aviation/charter companies remove the stress and burden of having to deal with local tax authorities, ensuring that all their VAT on Ground Handling, Crew T&E and Fuel is recovered as well as their Mineral Oil Tax. Wherever there is VAT we can assist- all at no additional cost to your business.
Their Membership Advantage is offering a 25% discounted rate on our normal percentage fee structure: they normally charge 40-45% on the VAT and MOT successfully recovered leaving the client with 60/55% savings, but are now exclusively offering to only charge 30%, giving a bit more than 25% discount. Letting the client walk away with 70% of their savings.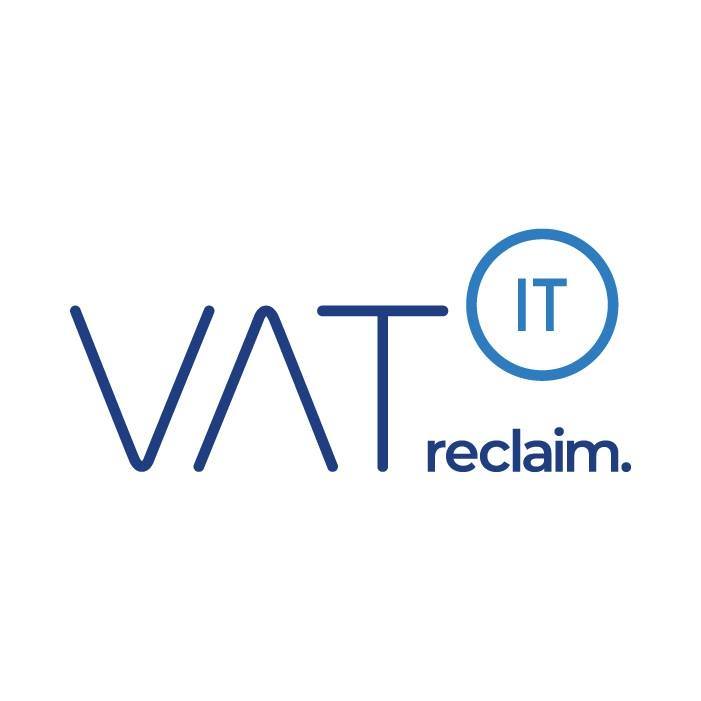 Disclaimer
The offers published here are made available to EBAA members only. This service is a Business-to-Business service. The services offered by the advertisers are destined for professional users and cannot be purchased for private purposes. Users of the services must be professional entities.
Offers published by the advertisers are non-binding. EBAA members should contact the advertiser directly and agree with the advertiser the general terms and conditions of the relevant services.
The advertiser is solely liable towards the user and any third parties for the information provided in its offer. EBAA does not have any control nor liability on the information provided by the advertiser, which will remain solely liable for any infringement of any intellectual property rights or data privacy of third parties. EBAA is not liable for, nor does it warrant, the quality of the services rendered by the advertisers.